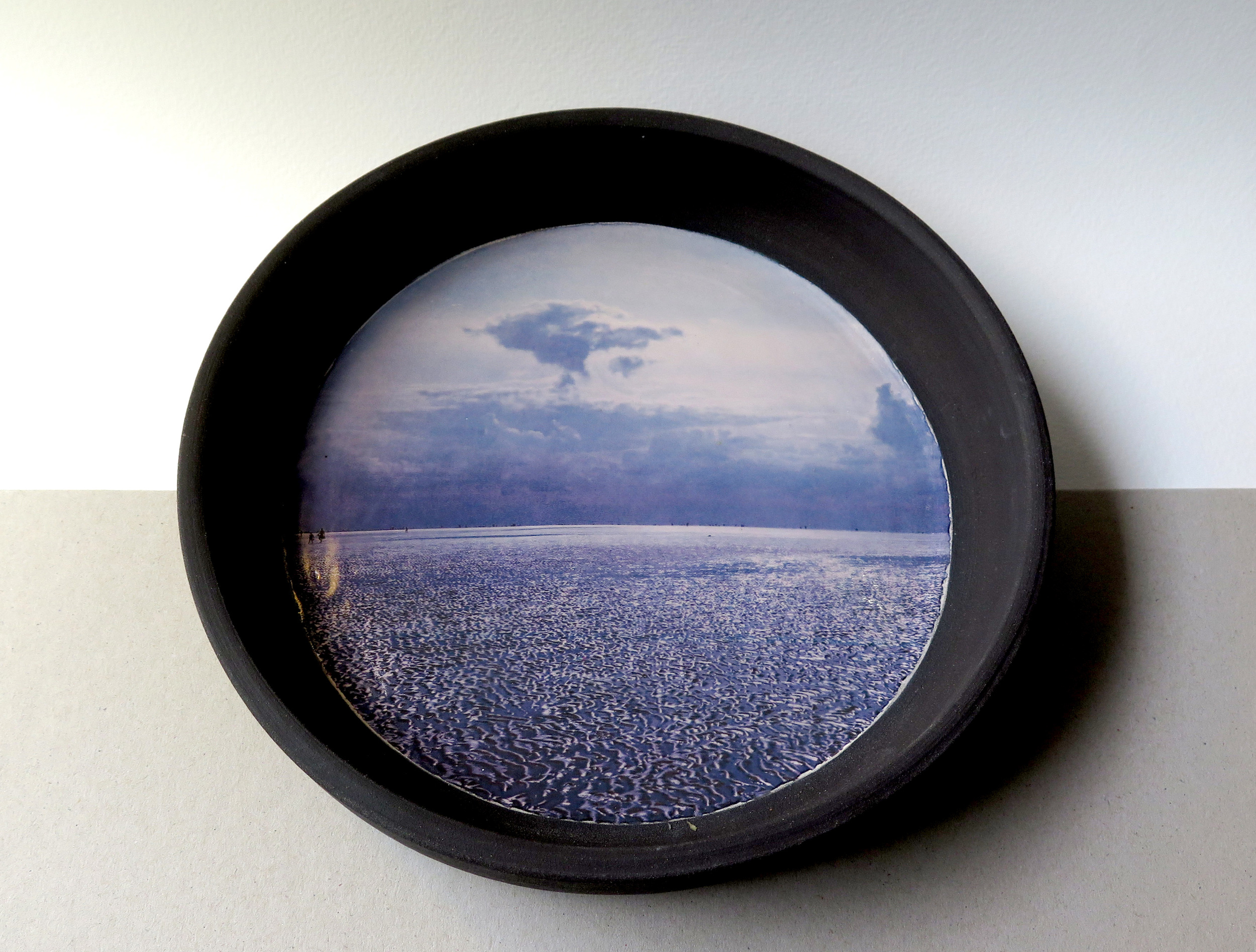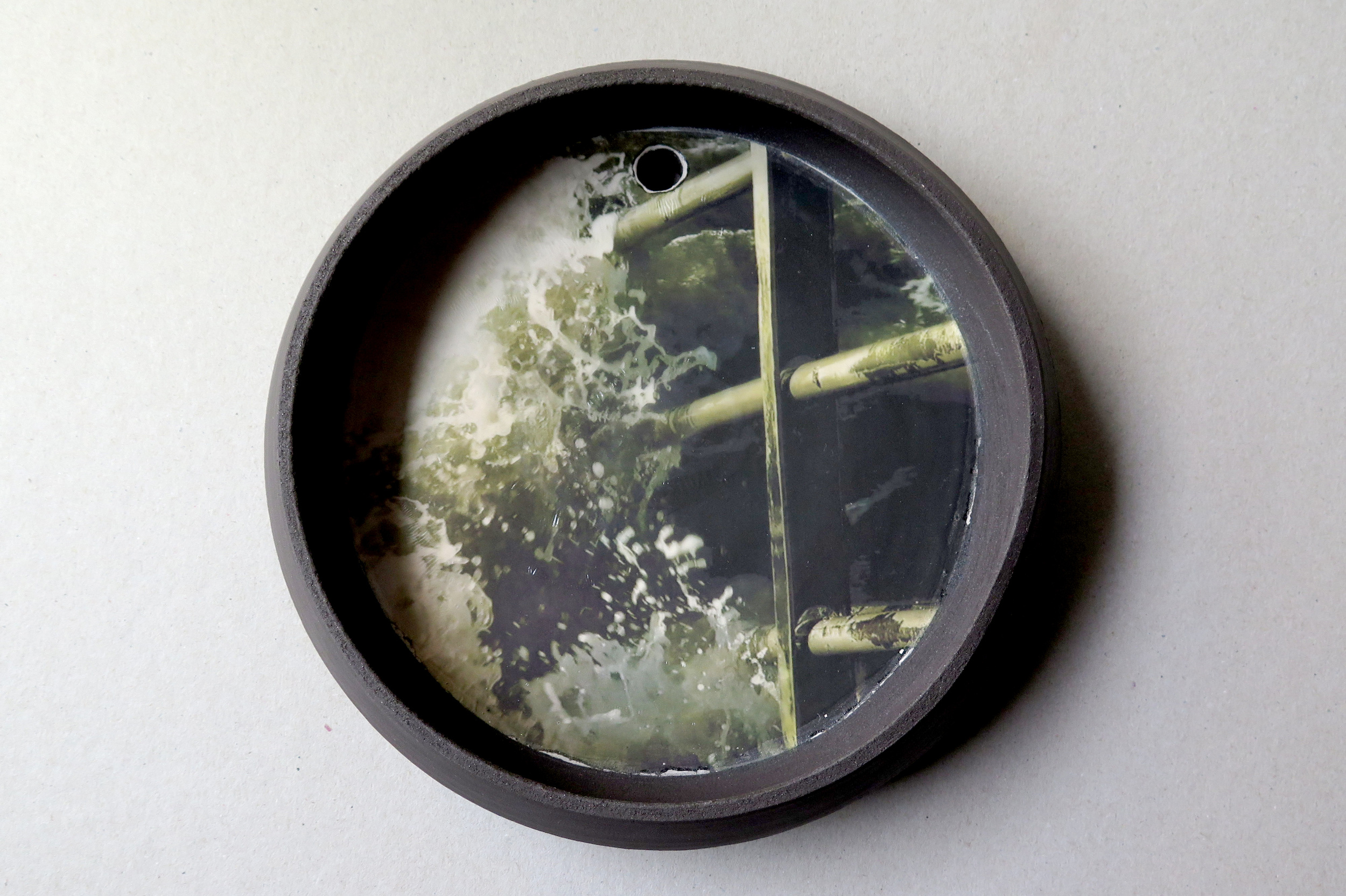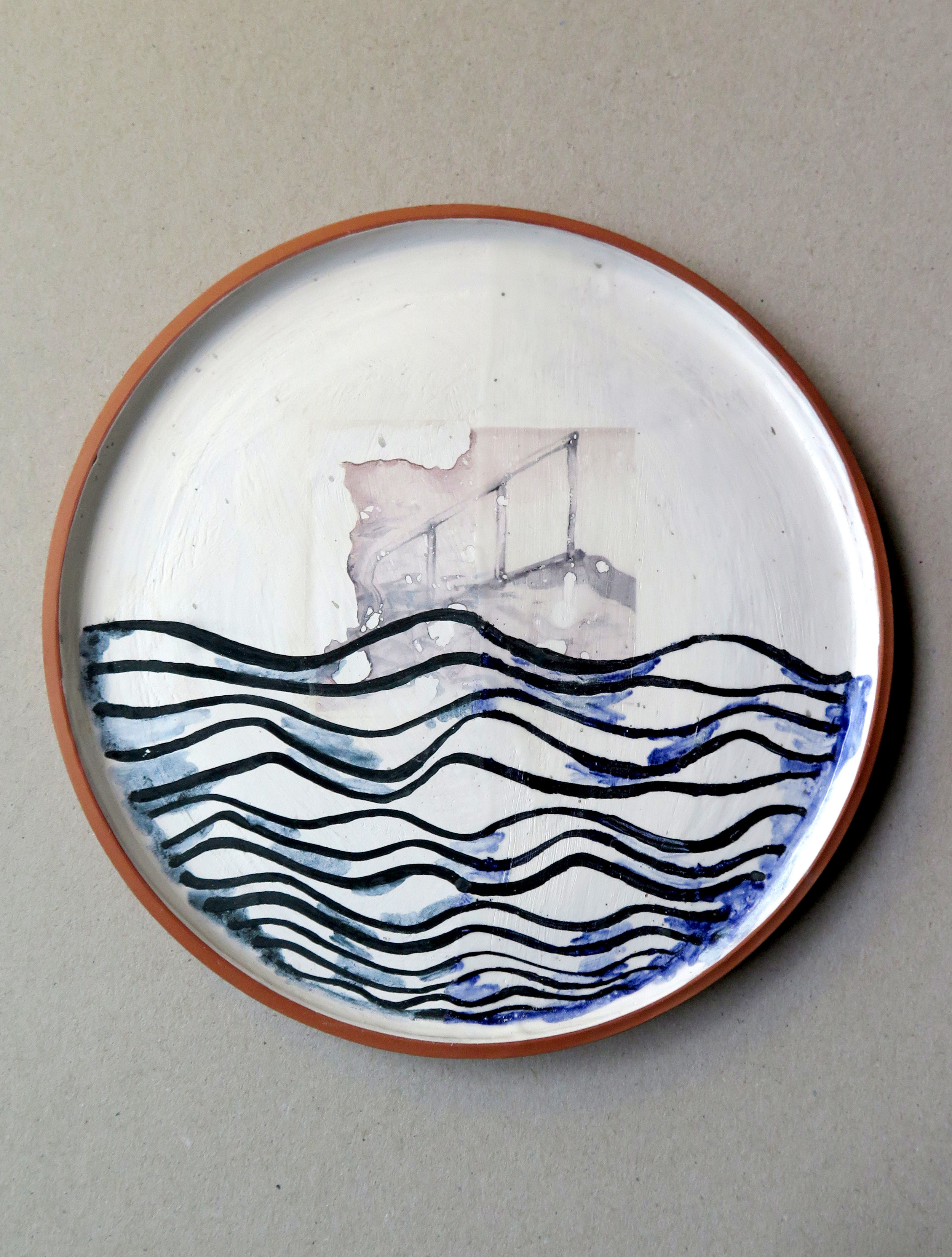 Hang Ups, Series one - SEA PORTALS
Drawing from psychological research, Sea Portals explores the phenomenon of 'soft fascination', a theory proposed by Rachel Kaplan. Soft fascination is the effortless attention or meditative state induced by natural rhythms and patterns, proven to be psychologically restorative.
This series of ceramic portals celebrates the tradition of the decorative plate, using film as a narrative source. Their subtle shifts and subliminal differences capture movement and create a pause to consider the sea and our relationship with it.
Viewpoints and thresholds - a journey to the sea
Through careful studies of the Kentish coast - it's wild estuaries, manipulated shore, and industrial docks - the portals describe where the land meets the sea, the point at which human landscape becomes wilderness. Sea Portals was exhibited with an accompanying text; Beware soft mud, a collection of essays, poems and excerpts from writers and philosophers.
Available by commission; to enquire about purchase and display options please contact Sophie at underdownlester@gmail.com