A Horizon Line. Large Charger ~ Hand thrown in smooth black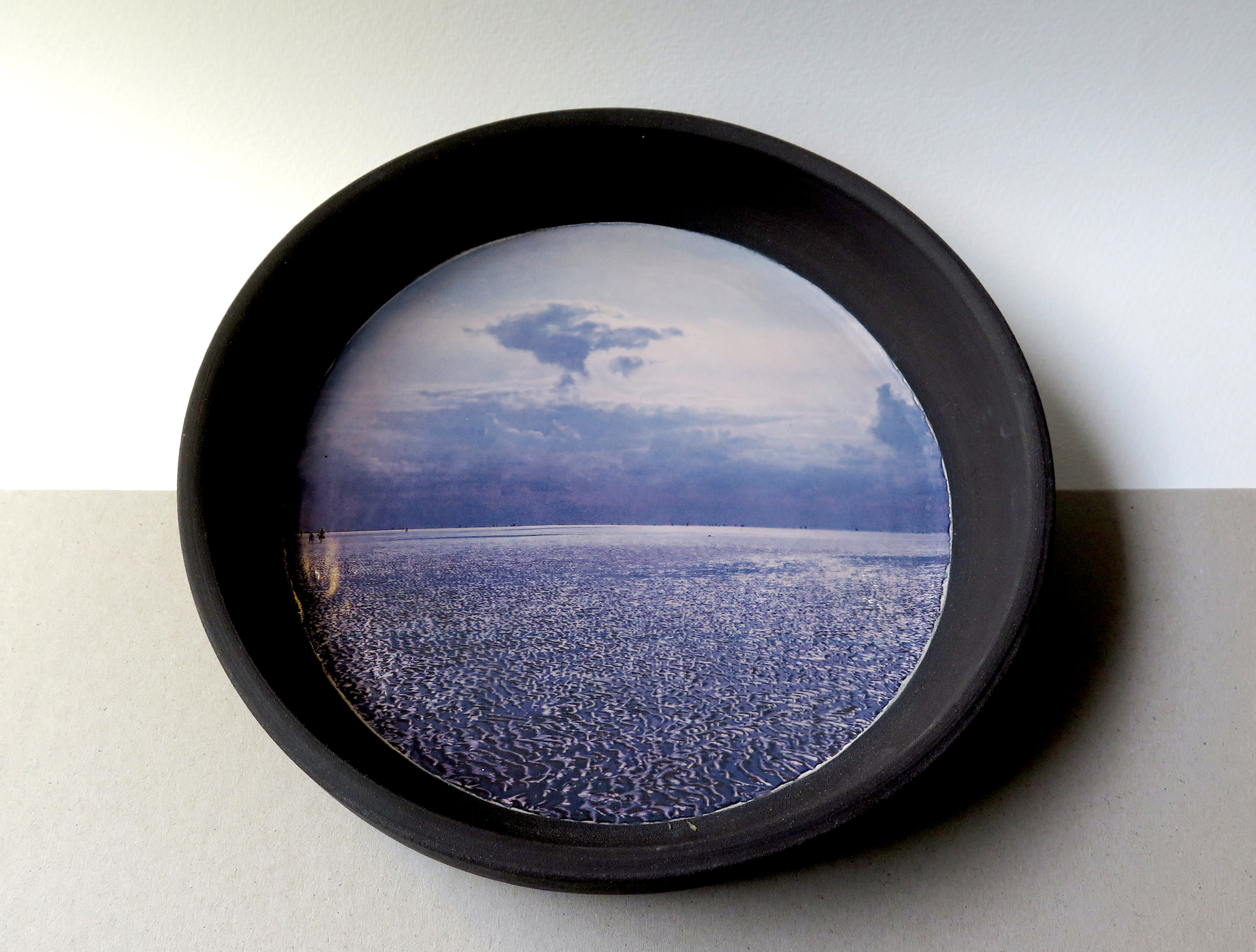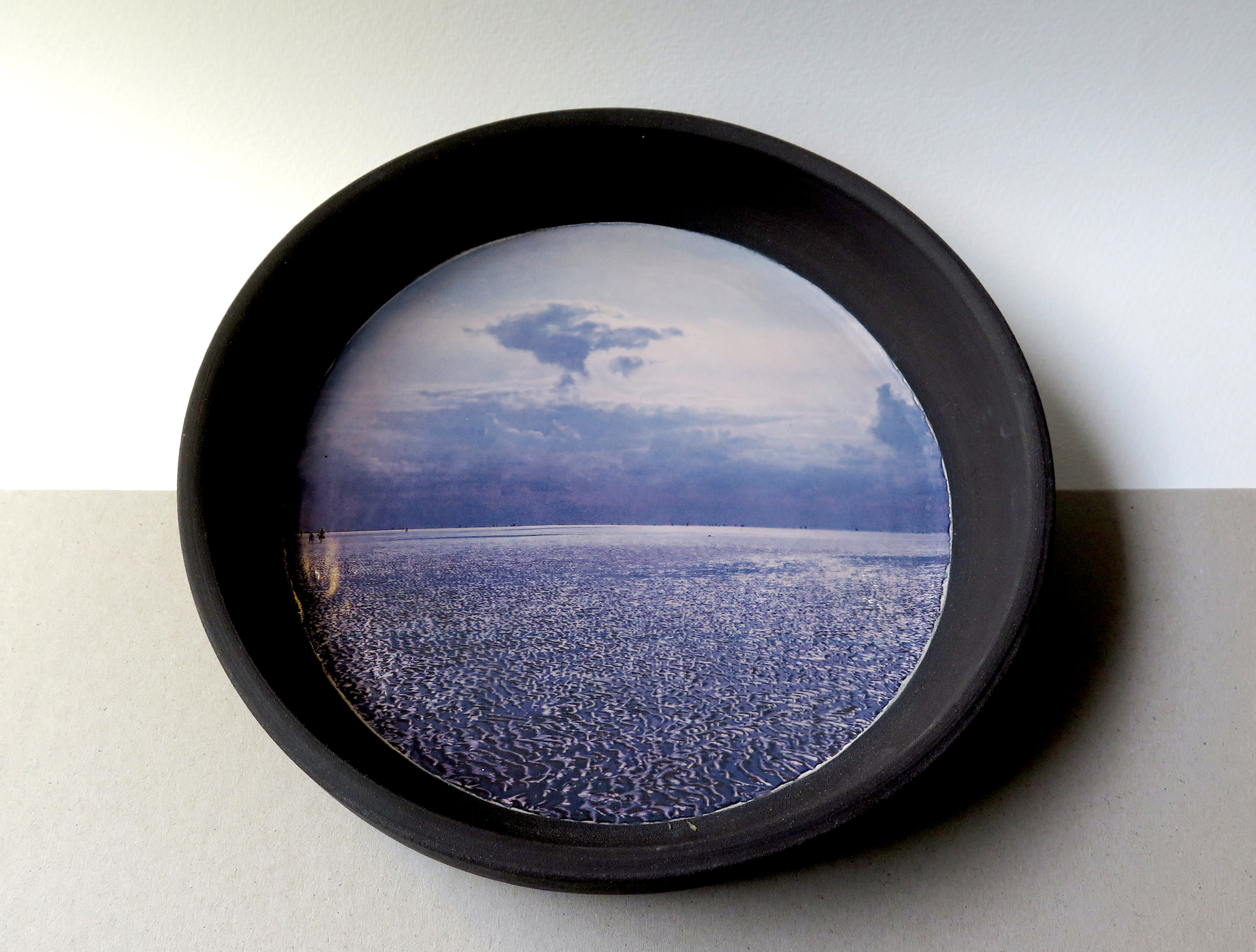 A Horizon Line. Large Charger ~ Hand thrown in smooth black
SEA PORTALS
A
series of ceramic portals from an installation that re evaluates the role of the decorative plate using film at a narrative source. The collection was made as part of an ongoing research project. Their subtle shifts and subliminal differences capture movement and act to draw and hold the viewer's focus. They create a pause to consider the sea and our relationship with it: as bridge, barrier, habitat, and universal symbol. The portals were made using still frames from the accompanying film, Beware Soft Mud.
Viewpoints and thresholds - a journey to the sea
Through careful studies of the Kentish coast - it's wild estuaries, manipulated shore, and industrial docks - the portals describe where the land meets the sea, the point at which human landscape becomes wilderness.
Why do we experience catharsis, staring out to sea?
Drawing from psychological research, the work explores the phenomenon of 'soft fascination', a theory proposed by Rachel and Steven Kaplan. Soft fascination is the effortless attention or meditative state induced by natural rhythms and patterns, proven to be psychologically restorative.
We look down into our devices, down into a myriad of escapes offering a synthetic amusement at the expense of lived experience. We need to look up, to look out, to feel dwarfed, to experience the 'Natural'.
The sea portals are available for sale in series or separately. Each one comes with a bespoke handmade brass and leather display peg.